Kia ora/Aloha!
Is your life filled with passion and strength?
If your answer is "YES" – I'm so happy! Please, be radiant and inspire others. If you are not so sure – read on…
Wellness is an essential value in my life. By wellness I mean a conscious and self-directed process of achieving our full potential.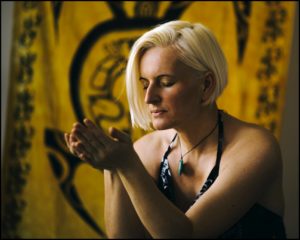 My name is Izabella and I believe
that our true happiness, health,
and abundance come from harmony. Looking for balance in my life I've found Lomi Lomi Nui – the unique massage of body, mind and soul
from Hawaii. I loved it at the first touch.
Soon, I became a practitioner and teacher of this powerful tool of life transformation and healing. In my classes, I also share the wisdom
of Huna – the art of spiritual development, and empowerment. These practices embrace our wholeness: body, mind, emotions, and spirit. They helps us achieve harmony in our life. This bodywork is a type of meditation. Presence and compassion are the major tools. Deep silence and awareness create a profound space, where real magic can happen.  love my job it brings joy and fulfilment into my life.
I invite you along on this amazing journey to your essence, the core of your authentic being. Come and experience your own space of empowerment, transformation and healing.  
Keolahou
In Hawaiian "ke ola hou" means "new life"; My new life is full of passion and strength, embracing my whole being, it could be also your new life.